Small Animal Vet Surgeon
Small Animal Vet – Quedgeley, Gloucester
We are a large, RCVS Accredited Small Animal Hospital and Emergency Services Clinic looking to expand our dedicated SA team of 20 Vets. The role is based at our main hospital, which boasts state-of-the-art facilities, in-house Laboratory with dedicated technicians providing advanced diagnostics, the support of a team of Vets with wide ranging clinical interests (including various cert holders) and on-site OOH team providing 24-hour care to our patients. Throughout your week, you will do a mix of consults and ops and be able to work to the best standards of clinical veterinary care with the ability to work up cases.
As part of our compassionate and supportive team, you will be enthusiastic to progress, flexible, with a good client understanding.
We are open to full and part time applicants of all experience levels and are happy to offer flexible working patterns to fit around your family life!
What can we offer you?
6 weeks paid holiday including bank holidays
£1750 CPD Allowance per annum
Health Shield – wide ranging contributions for health and wellbeing treatments – from dentistry to sports massage
RCVS Membership paid
Two other membership subscriptions
VDS cover
Generous veterinary discount for companion pets
My Perks – offers, discounts and cashback on shopping, travel, entertainment and much more
Regular pay reviews
Focus on employee wellbeing
Career progression & development opportunities
… and various other amazing VetPartners benefits!
Our team enjoy a great work-life balance, enabling them to explore everything the locality has to offer in their downtime. With the historic attraction of Gloucester Cathedral, Regency Cheltenham and breath-taking countryside right on your doorstep, this location is perfect for nature-lovers. For those who prefer more of a city scene, you're only a 45-minute drive from beautiful Bristol, and an hour and half from the lively Welsh capital of Cardiff. We also have excellent motorway transport links.
Please enquire if interested.
Job ID 34154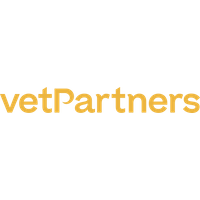 We believe in investing in our people because we value everyone in our practice and central support teams. We aim to help colleagues develop the knowl...