Large Animal Vet Surgeon
Newry city sits in a valley, between the Mourne Mountains, Ring of Gullion and the Cooley mountains. It is also ideally located within an hour's drive from both Dublin and Belfast.
We have an exciting opportunity for a Large Animal Veterinary Surgeon to add to the team of 3 Small Animal Vets, 5 Large Animal Vets and 3 Nurses. We are an established mixed animal practice and pride ourselves on the delivery of excellent animal health services.
The role will include a flexible mix of clinical work with dairy, beef, and sheep herds covering all Veterinary requirements for beef and dairy herds, and sheep flocks, including reproduction – Fertility, and Scanning, Health Plans, Disease Investigation, and many more opportunities to develop your own client base.
You would be joining a dynamic team looking for a hardworking and caring Vets who enjoys a large mixed caseload. You would receive one to one support if required and active tuition will be given for rapid development as well as associated supported CPD. There will also be opportunity for career progression within clinical and/or management.
Hear from our team themselves who state Newry has "a small team with a big heart who work together in a professional environment but make it feel like family" with another colleague expressing "they really do try to ensure and focus on a great work life balance, and you do feel appreciated by the whole team and clients".
The Role:
You will be rewarded with a competitive salary
There is flexibility with hours – full time or part time work is available
OOH/ weekend rota – 2 days off in lieu will be given.
The benefits we offer:
6.6 weeks pro rata paid holiday including bank holidays
£1750 CPD pro rata allowance per annum
Health Shield – wide ranging contributions for health and wellbeing treatments – from dentistry to sports massage
RCVS Membership paid
Two other membership subscriptions
VDS cover
Enhanced paternity, maternity, adoption, shared parental leave and surrogacy pay
Discounted veterinary fees
My Perks – offers, discounts and cashback on shopping, travel, entertainment and much more
Cycle to Work scheme
CPD/training support
Company sick pay
Colleague engagement survey
Annual pay reviews
Focus on employee wellbeing
Please enquire if interested.
Job ID 34152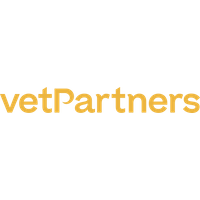 We believe in investing in our people because we value everyone in our practice and central support teams. We aim to help colleagues develop the knowl...