Farm Vet Surgeon
Due to expansion and increased workload, we wish to recruit Farm Vets, we are interested in speaking to experienced and newly graduated Veterinary Surgeons. 
About Us
We are an established Mixed practice with various branches across Mid Ulster. We pride ourselves on delivery of excellent animal health services.
The role will include a flexible mix of clinical work with dairy, beef, and sheep enterprises, including Reproduction – fertility, routine visits; Dairy Herd Health; Disease Investigation; Health Plans; and production.
You will be welcomed in to our friendly and vibrant team. We are a forward-thinking practice with a supportive environment, where your professional development is actively encouraged, and colleagues are keen to share their knowledge and discuss best practice advice, so that the whole team can continually improve.
The successful candidate must be able to work individually and within our existing team. Good communication skills will be key to enable you to build relationships with clients and colleagues. We hope to find someone proactive, enthusiastic, and resilient, with a positive attitude.
Benefits 
As well as enjoying our modern facilities, well-equipped practice, and a busy varied caseload, you will have access to a range of benefits, which include:
Funded CPD and support to pursue any interests / certificates
RCVS/VDS fees paid
Training and career progression
Competitive salary (dependent on experience)
Enhanced holidays with a buy and sell scheme
Enhanced sick, maternity, and paternity pay
Company pension scheme
Employee pet care discounts
Please enquire if interested.
Job ID 34151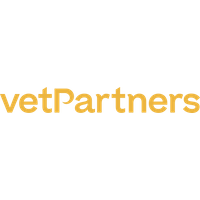 We believe in investing in our people because we value everyone in our practice and central support teams. We aim to help colleagues develop the knowl...