Perm RVN
Are you a Registered Veterinary Nurse looking for a role that prioritises work-life balance?
At our group, we are committed to providing a supportive and friendly environment.  Working alongside our long-standing team, we can offer you real flexibility with hours and days worked and a weekend rota that is equally distributed.
We believe in valuing our staff and listening to their needs, ensuring that everyone feels able to do what they love. Whether you prefer to work as a rotating nurse or focus on a specific area like wards or consults, we are committed to supporting your individual needs.
We encourage and invest in CPD and offer full support for further certificates/qualifications. We also provide opportunities for Nurses to carry out Schedule 3 procedures.
As a growing team, we are looking for Nurses who share our values of providing the best possible care for our patients and clients. In return, we offer a supportive environment where you can learn and grow each day and truly thrive in your career.
What we offer:   
Salary up to £30,000 dependant on experience (pro rata)
6 weeks paid holiday including bank holidays (pro rata)
£600 CPD Allowance per annum
Health Shield – wide ranging contributions for health and wellbeing treatments – from dentistry to sports massage
RCVS Membership paid
One other membership subscription
VDS cover
Enhanced paternity, maternity, adoption, shared parental leave and surrogacy pay
Discounted veterinary fees
My Perks – offers, discounts and cashback on shopping, travel, entertainment and much more
Cycle to Work scheme
CPD/training support
Company sick pay
Colleague engagement survey
Annual pay reviews
Focus on employee wellbeing
Career progression opportunities.
Please enquire if interested.
Job ID 34149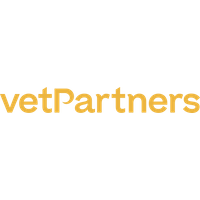 We believe in investing in our people because we value everyone in our practice and central support teams. We aim to help colleagues develop the knowl...