Perm RVN
Registered Veterinary Nurse – Greater London
We're looking for an RVN to join the team at our client friendly branch in Thornton Heath.
You'll get a salary of £25,000 – £35,000, depending on experience, and excellent benefits.
We are part of the VetPartners family and are looking to grow with it. If you are passionate about patient and client focused care, then please get in touch. We are looking to develop nursing-led clinics, and provide high levels of surgical and in-patient care, with the scope to expand nurse led clinics.
The Role: 40-hour working week with varying shifts between the hours of 8am-6:30pm (part-time considered), 1 in 3 Saturdays 8am-1pm, no OOH.
Why are we great to work for?
We have a loyal client base, local community, and a supportive team of Vets, Nurses, VCA, and receptionist, as well as support from our practice manager.
This role would be suitable for a newly qualified or experienced RVN. We encourage our RVNs to use all your skills, with an opportunity to make your mark and drive standards. Clinical coach desired, but not essential. RCVS PSS accredited and TP.
We are in a great location for exploring all that the capital of England has to offer. From attractions such as the London Eye, to regular events (like concerts and Fashion Week), and a plethora of fabulous bars and restaurants to discover in your downtime. Not to mention having wonderful transport links with airports and train services right on your doorstep.
Okay, sounds good. What benefits do you offer?
6 weeks paid holiday, including Bank Holidays
£600 CPD Allowance per annum
Health Shield – wide ranging contributions for health and wellbeing treatments, from dentistry to sports massage
RCVS Membership paid, and one other membership subscription
VDS cover
Enhanced paternity, maternity, adoption, shared parental leave, and surrogacy pay
Discounted Veterinary fees
Cycle to Work scheme
Company sick pay
Annual pay reviews
Focus on employee wellbeing
Career progression opportunities.
Please enquire if interested.
Job ID 34148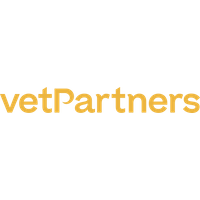 We believe in investing in our people because we value everyone in our practice and central support teams. We aim to help colleagues develop the knowl...