Perm RVN
Registered Veterinary Nurse – Liskeard, Cornwall
Do you want to be part of a team that are one in a million …?
Are you a fabulous RVN wanting to join a lovely practice? Then we may be the perfect match for you!
About the Role:
We are looking for a full or part-time RVN to join our friendly and experienced team. This role would encourage the nurturing and development of new techniques, as well as allowing advancement of existing skills. We want our colleagues to enjoy coming to work and encourage an open and supportive environment, which allows our team to flourish and reach their full potential. There is opportunity for professional development and expansion of existing skills.
About Us:
We are an RCVS accredited Small Animal practice, with an extensive range of modern equipment including endoscopy/bronchoscopy, ultrasound, digital x-ray (including dental), diathermy and cutting-edge anaesthetic monitors. We are also able to offer laparoscopic spays and TTA/TTARs in house.
We pride ourselves on improving everyone's quality of life, by not only providing gold standard care to our patients and clients, but also to our team. We have a relaxed work environment, where everyone enjoys working together and are always willing to go the extra mile to help each other out. We have an open approach to the running of the practice that allows everyone to get involved, put forward ideas and help shape the future of the practice.
We enjoy getting together outside of work, whether we go to the beaches, take on an escape room or do something more adventurous like our recent visit to the Adrenaline Quarry water park. We also have practice events including our Christmas party, summer BBQ or our vets meetings /curry nights.
Liskeard is a beautiful market town, full of independent shops, cafes, pubs and fantastic architecture. It's also a great hub from which to explore Cornwall, due to its prime location between the stunning countryside of Bodmin Moors to the north and the dramatic Cornish coastline to the south.
What Our Team Have to Say:
"I've just enjoyed a very pleasant lunch hour sitting on the quay watching the boats and the birds and feeling grateful that I work in such a beautiful area with such a great team."
"Hand on heart, couldn't recommend a practice more – plus they throw an excellent summer BBQ and Christmas party!''
"I came here as a locum five years ago and haven't left! It didn't take long to notice how well the team work together; the nurses are excellent (experienced, helpful, and cheery) as are the reception team. This practice is better managed than any practice I have worked at in my 27 years since qualifying. The vets have a range of different strengths and really pull together to support each other."
More Reasons to Work with Us:
6.6 weeks paid holiday, including Bank Holidays
Health Shield – wide ranging contributions for health and wellbeing treatments, from dentistry to sports massage
RCVS Membership paid
Enhanced paternity, maternity, adoption, shared parental leave, and surrogacy pay
Discounted veterinary fees
My Benefits – various discounts, including gym memberships and retail
Cycle to Work scheme
Company sick pay
And more…
Please enquire if interested.
Job ID 34146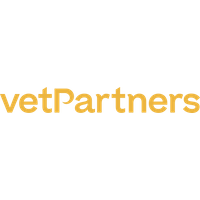 We believe in investing in our people because we value everyone in our practice and central support teams. We aim to help colleagues develop the knowl...