Perm RVN
Registered Veterinary Nurse – Peterborough
** NO ON CALL OR OOH **
We are looking for a forward thinking and dynamic Registered Veterinary Nurse to join the fabulous team at our busy and growing small animal practice, helping to deliver a high standard of nursing care to our patients and exceptional service to our clients.
Situated centrally in the beautiful and historic city of Peterborough, there are many things to explore locally, as well as easy transport links to Cambridge, London, and the coast.
Our very supportive clinical team consists of 3 vets, 4 RVNs, 1 SVN, 1 VCA and reception team.
What our team have to say…
"Bring your sense of humour with this bunch"
"We're a little family here"
Working Hours:
This is a full-time, permanent position. Flexible working hours, with 1 in 4 Saturday mornings. No out of hours or on call.
Part-time working will be considered.
Who We're Looking For:
An enthusiastic Registered Veterinary Nurse, who is passionate about delivering high standards of nursing care to patients and driving exceptional client care throughout the practice.
Someone who is a confident clinical nurse, willing to encourage and develop the student nurses.
Someone who is keen to continually improve their own professional knowledge and experience.
Must hold an appropriate veterinary nursing qualification and be currently registered with the RCVS.
What We Offer:
Salary up to £30 000, dependent on experience
6 weeks paid holiday, including Bank Holidays
£600.00 CPD Allowance and 3 CPD days per annum plus funding available for further training or certificates if relevant to role
Health Shield – wide ranging contributions for health and wellbeing treatments, from dentistry to sports massage
RCVS Membership paid, and one other membership subscription
Enhanced paternity, maternity, adoption, shared parental leave, and surrogacy pay
Discounted veterinary fees
My Benefits – various discounts including gym memberships and retail
CPD/training support
Company sick pay
Focus on employee wellbeing
And more!
Please enquire if interested.
Job ID 34143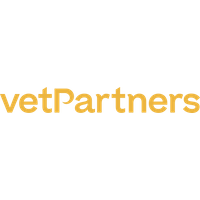 We believe in investing in our people because we value everyone in our practice and central support teams. We aim to help colleagues develop the knowl...